Welcome at Walker Awnings!

When, in 1954, spending holidays became possible for more and more people Walker started production of camping tents. From the beginning the Walker name was famous for design and production in Deurne, Holland. Now in these days Walker still is the top brand that has made many camping holidays memorable.
When tradition and innovation meet, product quality is guaranteed. Walker more than 60 years' experience in researching and developing quality materials, innovative designs and advanced technology to produce the most comfortable high performance awnings, suncanopies, porches, inflatable awnings, and special awnings on the market.
View our WALKER BROCHURE 2021 online: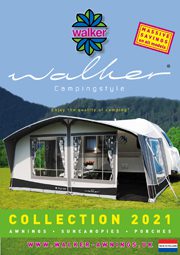 Sharing is appreciated! Many thanks in advance!
HERE you can download our Walker Brochure 2021
NOTE: NEVER follow the factory size of your caravan but look here for your Walker measurement:

We also produce special awnings for: Eriba Feeling, Eriba Touring, Kip Kompakt, Kip Vision, Kip Shelter, Trigano Silver, Bürstner Averso/Premio Plus, Dethleffs c'go UP, Eriba Living 555 XL, LMC Style Lift, T@B, Adria Action (also UK version), Knaus Sport & Fun. For English caravans we cut a special roof (mirrored) at no extra cost.


Our retailers in UK!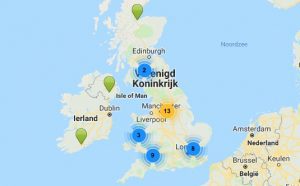 There are almost 40 retailers in the United Kingdom and Ireland who have Walker awnings in their assortment.
When you want to buy an awning or canopy for your caravan, it's important to know what the right Walker size of your caravan is. Walker has measured and collected some measurements in our Walker database. Our database consists of caravans with year of construction from 2000. Choose your brand, year of manufacture, model and type and you will immediately see the right Walker size of your awning for your caravan. When ordering, next to the Walker size, ALWAYS indicate your caravan's brand / model / type / year of construction for additional control. NOTE: Walker cuts a special roof for English caravans (mirrored compared to European models) at no extra cost!
Walker or your dealer can also give you all the information you need about the correct measurement of your caravan.